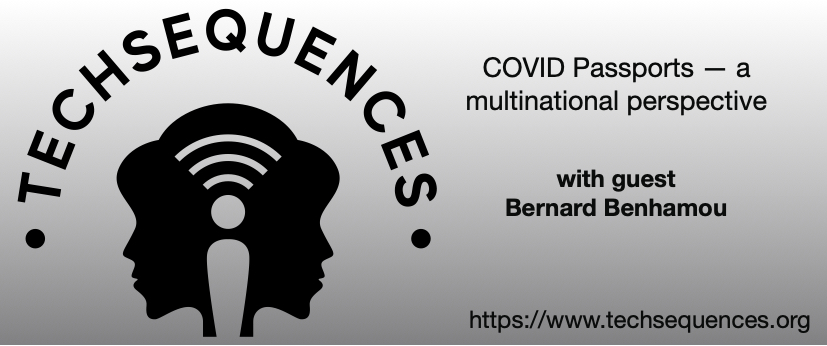 COVID Passports — a multinational perspective
September 22, 2021 - No Comments
Vaccination status – namely, who IS and who IS NOT vaccinated is hotly debated on every front. The Covid-19/vaccine passport purports to help.  These passports are digital or paper documents that show you were vaccinated against COVID-19, and/or have recently tested negative for the virus.  This documentation is increasingly required as prerequisite for entering private venues, workplaces and even government offices in Europe and U.S. states like California and New York alike. However, Digital rights and privacy advocates are sounding the alarm on normalizing sharing  private health data simply to eat at a restaurant.  Or having to have your mobile scanned and thus tracked by entities as varied as governments to small enterprises.
How can we balance the individual privacy rights protecting the public health, especially when using technology such as COVID/vaccine passports?   
Bernard Benhamou joins us to discuss these issues, bringing the perspectives of an EU national, digital policy expert and advisor to the French government.
Guest: Bernard Benhamou
Hosted by: Alexa Raad and Leslie Daigle.
Podcast: Play in new window | Download
Subscribe: Apple Podcasts | Spotify | Android | Blubrry | RSS