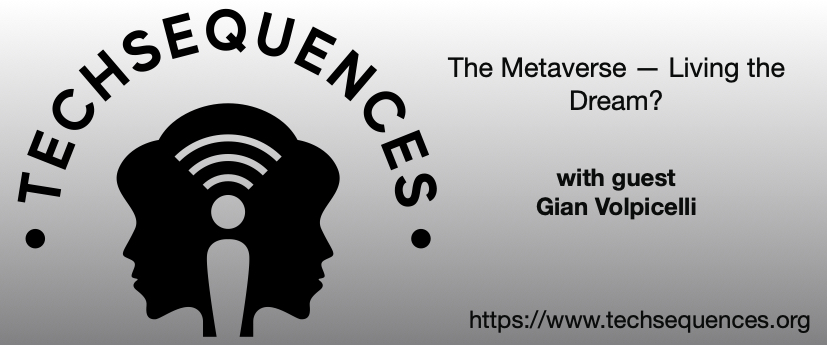 The Metaverse — Living the Dream?
October 20, 2021 - No Comments
The next iteration of the Internet, is called the "metaverse". It is where we anticipate our physical and virtual worlds will converge. But options differ on what it will look like or if and how it will be controlled.  Will the Metaverse be a darker version of the wild west where cybercrime, conspiracy theories and misinformation thrive? Or will it be a tightly controlled walled garden designed by tech titans to hold our attention, harvest our data and monetize every interaction? Or will a massive backlash against centralized control,  render the reins right back to the users to design their own digital identity and create their own space. One thing however is certain, the internet has and will evolve. The question is how?
Our guest for this discussion is journalist and author Gian M. Volpicelli. Gian is a senior editor at WIRED UK and  based in London. His first book, Cryptocurrency: How Digital Money Could Transform Finance, was published in July 2021.
Guest: Gian Volpicelli
Hosted by: Alexa Raad and Leslie Daigle.
Podcast: Play in new window | Download
Subscribe: Apple Podcasts | Spotify | Android | Blubrry | RSS