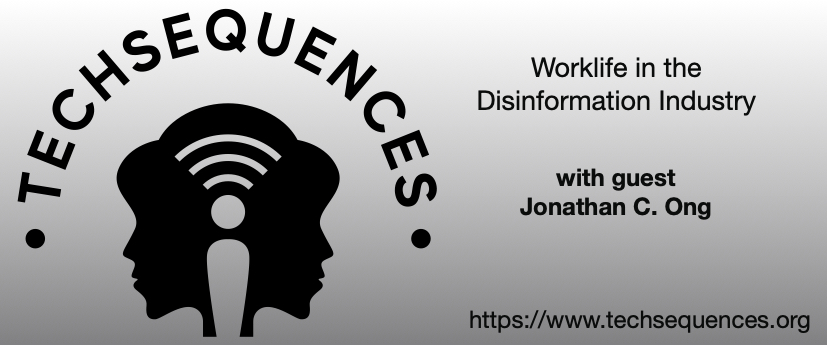 Worklife in the Disinformation Industry
November 17, 2021 - No Comments
If you did not know by now, rest assured there is a thriving disinformation industry.  But have you ever wondered how it actually works? Who are companies who provide it? Who are the workers who act as Trolls, and why do they do it? And perhaps intriguingly, how do they navigate the treacherous moral landscape of their profession? 
Join us for a conversation with Professor Jonathan Corpus Ong of University of Massachusetts, Amherst, in discussing his groundbreaking firsthand research into the firms, motivations, and the working life of trolls.
Guest: Jonathan C. Ong
Hosted by: Alexa Raad and Leslie Daigle.
Related material:
Podcast: Play in new window | Download
Subscribe: Apple Podcasts | Spotify | Android | Blubrry | RSS